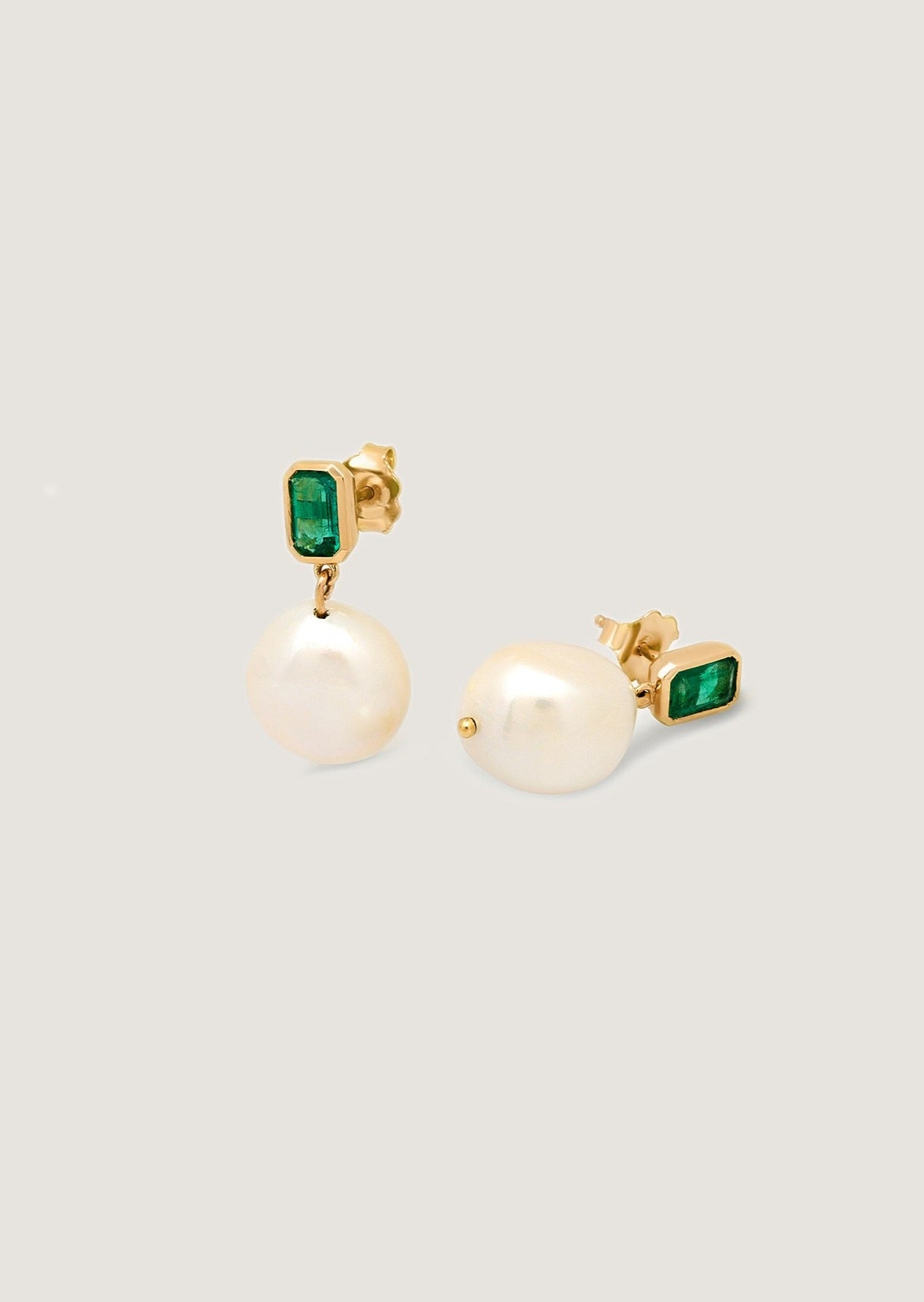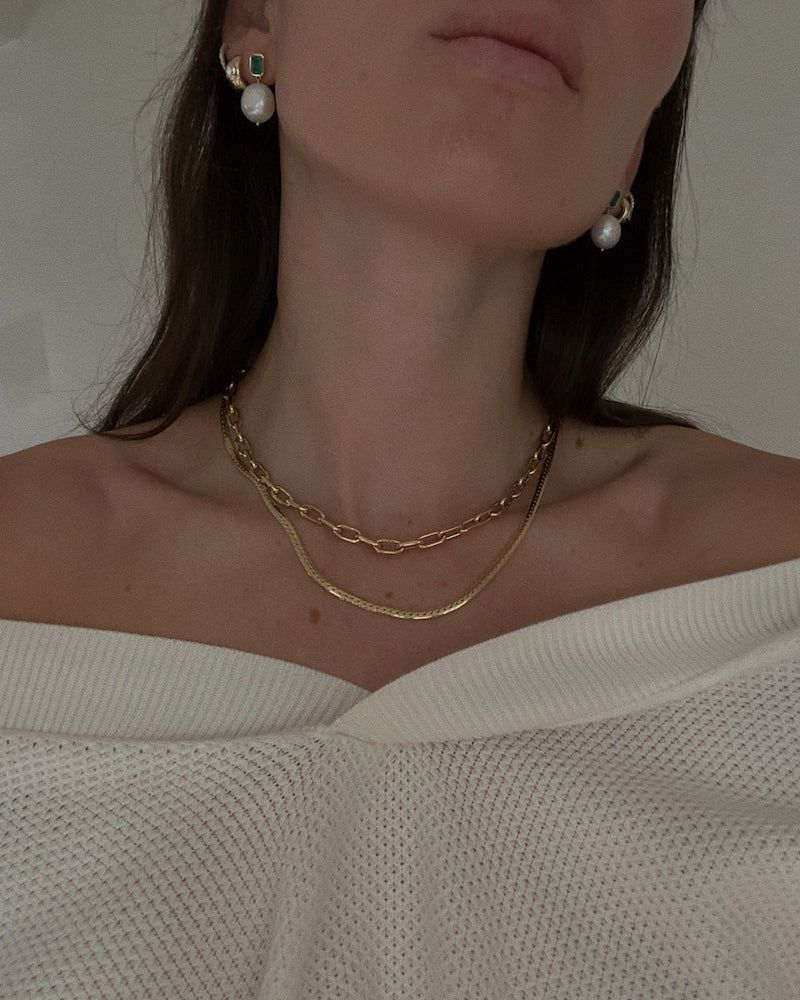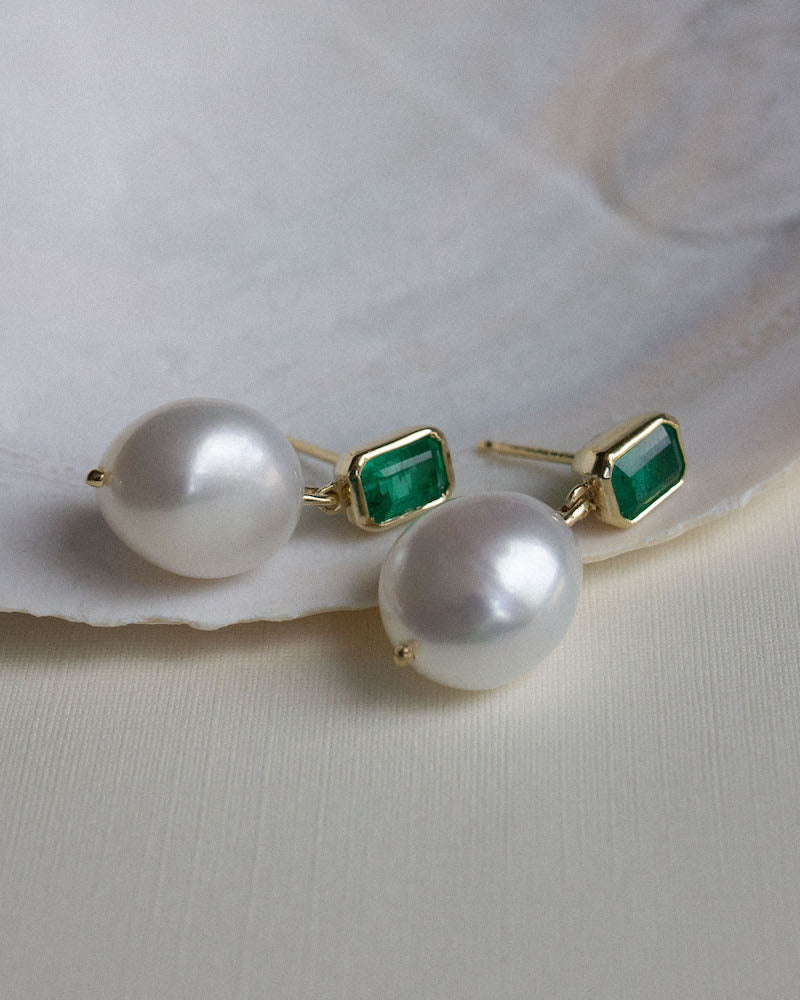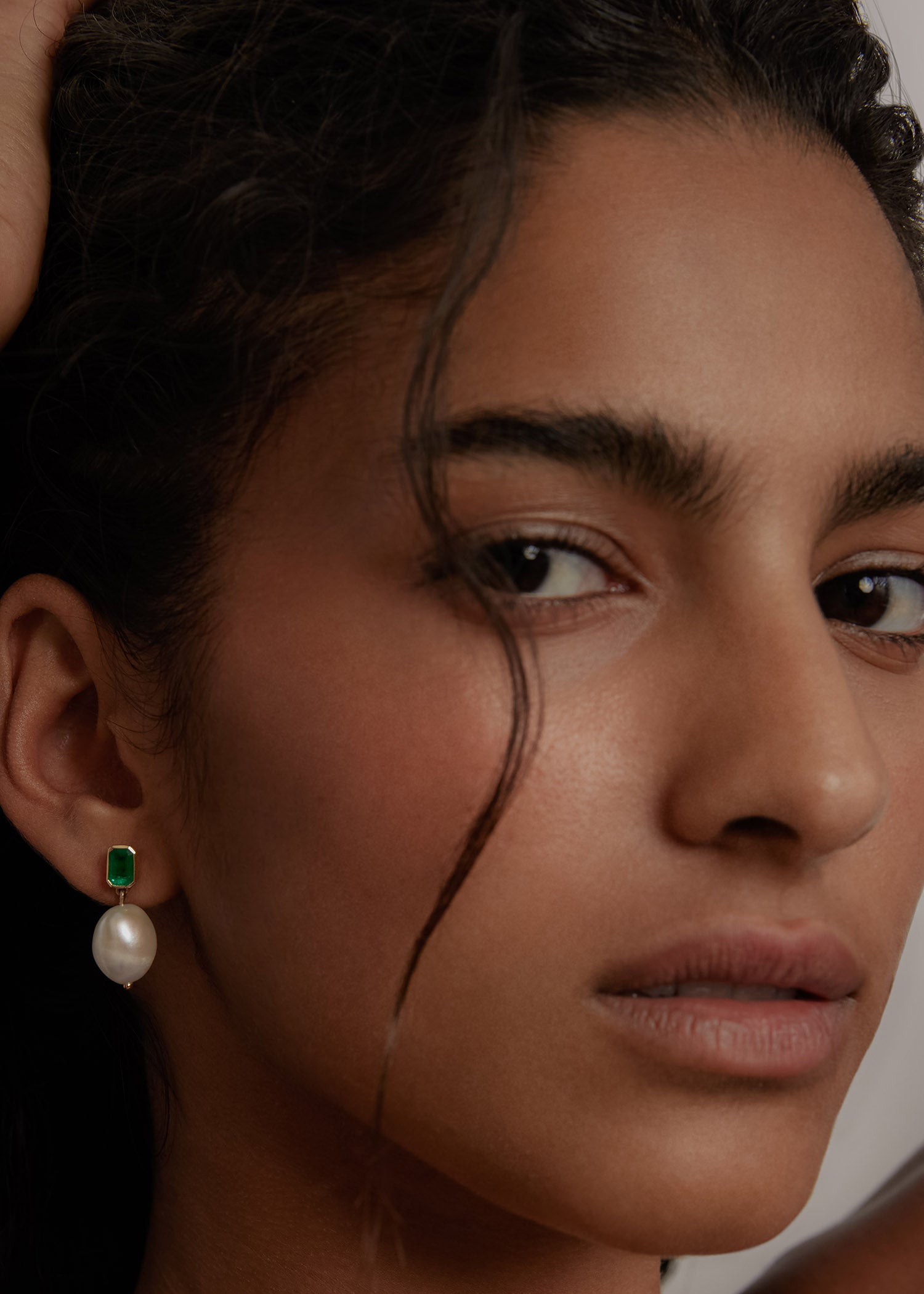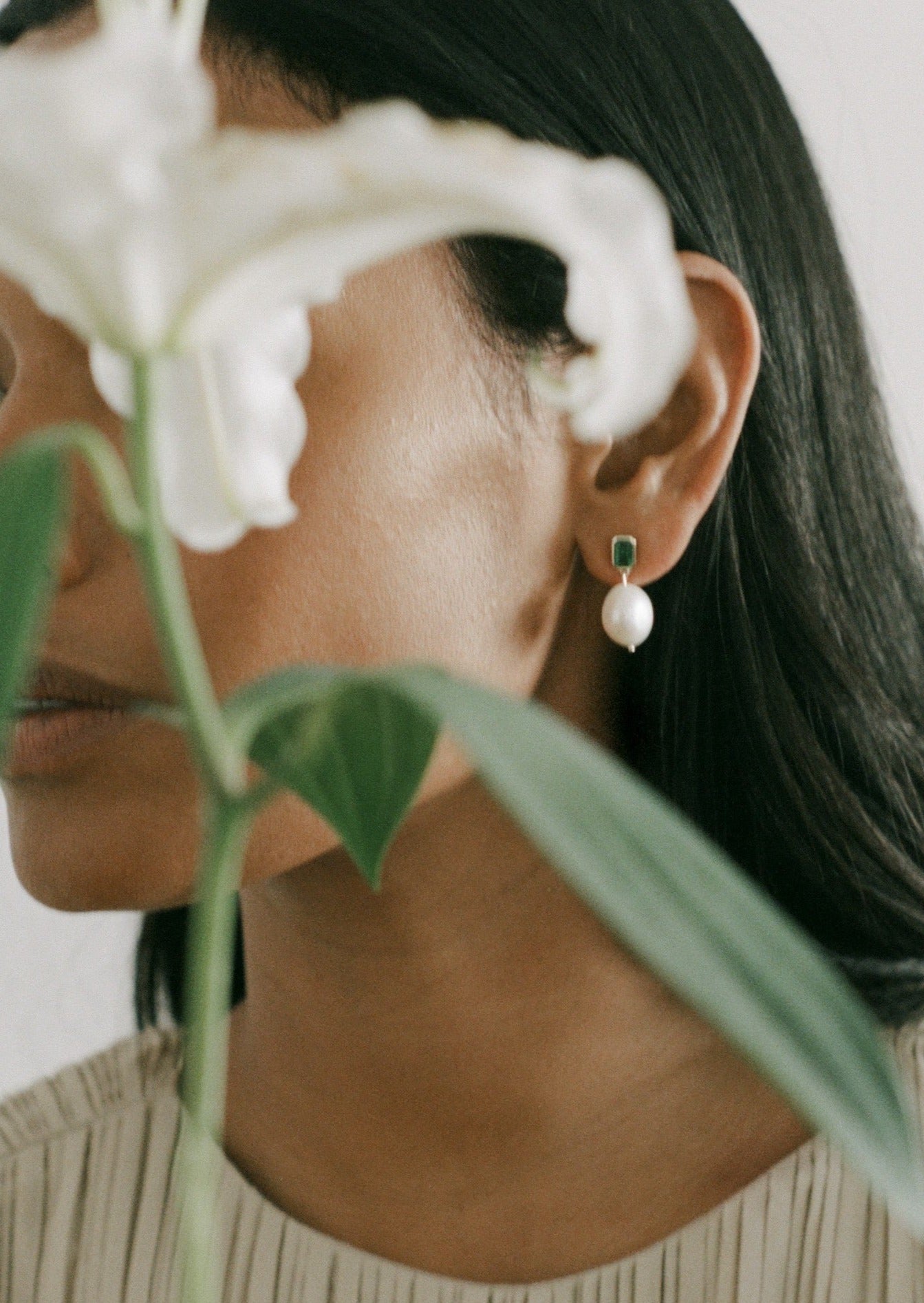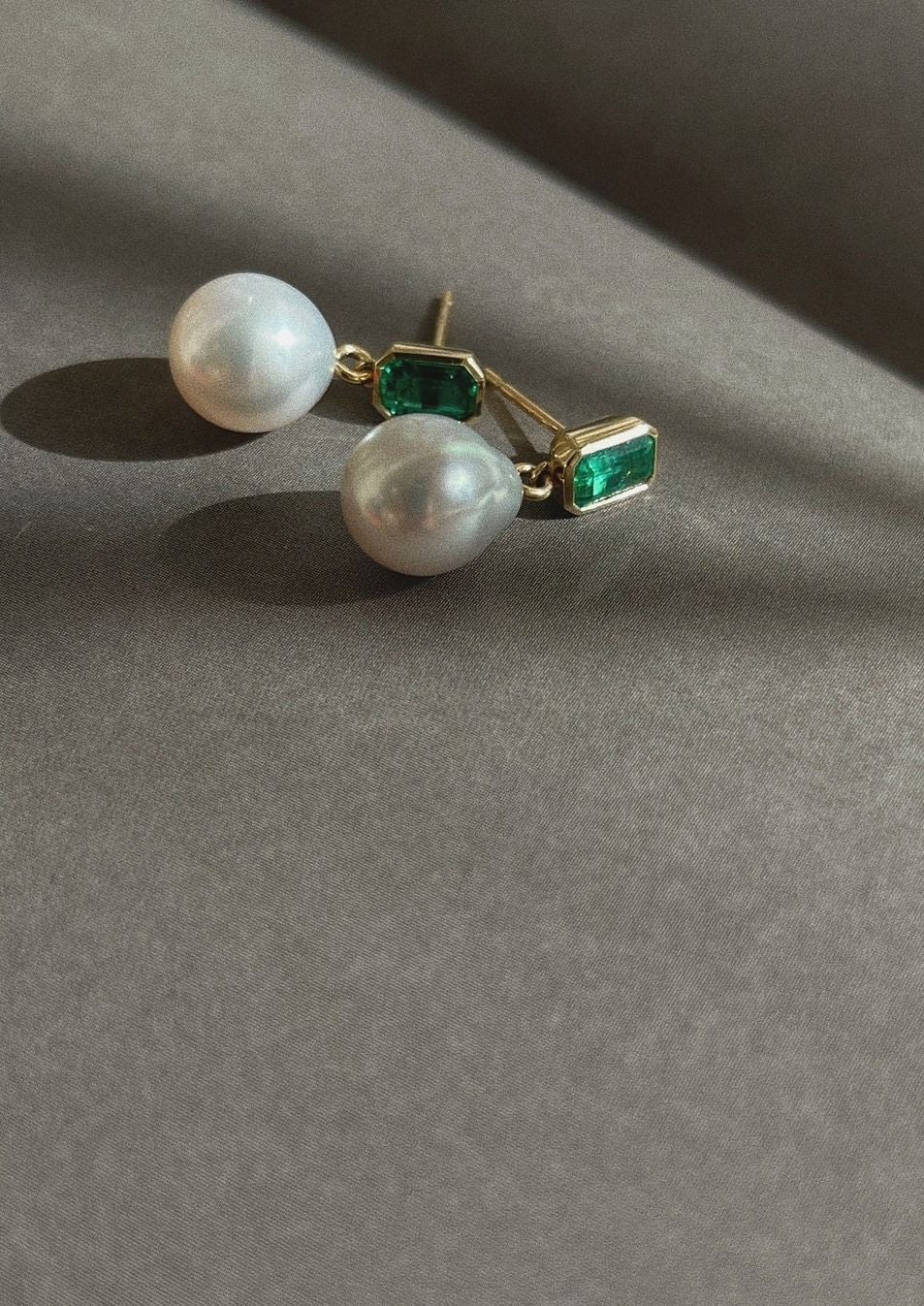 PRODUCT DESCRIPTION
PRODUCT DESCRIPTION
An elevated version of our Baroque Pearl Drop Earrings, these feature emerald shaped Zambian emeralds.
Baroque pearls are naturally formed in the mollusk, and their finite beauty is derived from asymmetric silhouettes—making each pearl unique.
DETAILS
Details
Sold as a pair, including 14k solid gold backings.
This piece is made to order. Please allow at least 10-15 business days for production.
One-Of-A-Kind: All stones are 100% natural, meaning they're not dyed or heat treated. No stone is exactly alike, so each earring is one-of-a-kind. Stones are sourced locally in Los Angeles.
Pearl & Emerald Care: Pearls are organic gemstones, and are vulnerable to acid and extreme humidity. Pearls and emeralds are not meant to be worn in the shower. To extend the life of your piece, we recommend removing while swimming or using harsh products.
Specs
Specs
14k solid gold—always.
Weight: 3g per earring
Carat weight: 0.5ctw per earring
Stone Measurements: 6mm x 4mm
Pearl: 13mm x 12mm
Details
Find Your Ring Size
Not sure of your ring size? Use one of our guides below to help find the perfect fit.
Please print this PDF at 100% for the most accurate sizing
OPTION I: PRINT RING SIZER
Cut a small slit on the dotted line and slip the narrow end through.
Wrap the Ring Sizer around your desired finger with the number side visible to you.
Take note of the number that appears next to Read Size Here."
If your size falls between two sizes, order the bigger size
OPTION II: MEASURE YOUR RING
Select a ring from home that fits your finger already
Place the ring over the circles below. Match the inside edge of the ring to the circle closest in size.
If your ring falls between two sizes, order the bigger size
KINNSTUDIO.COM