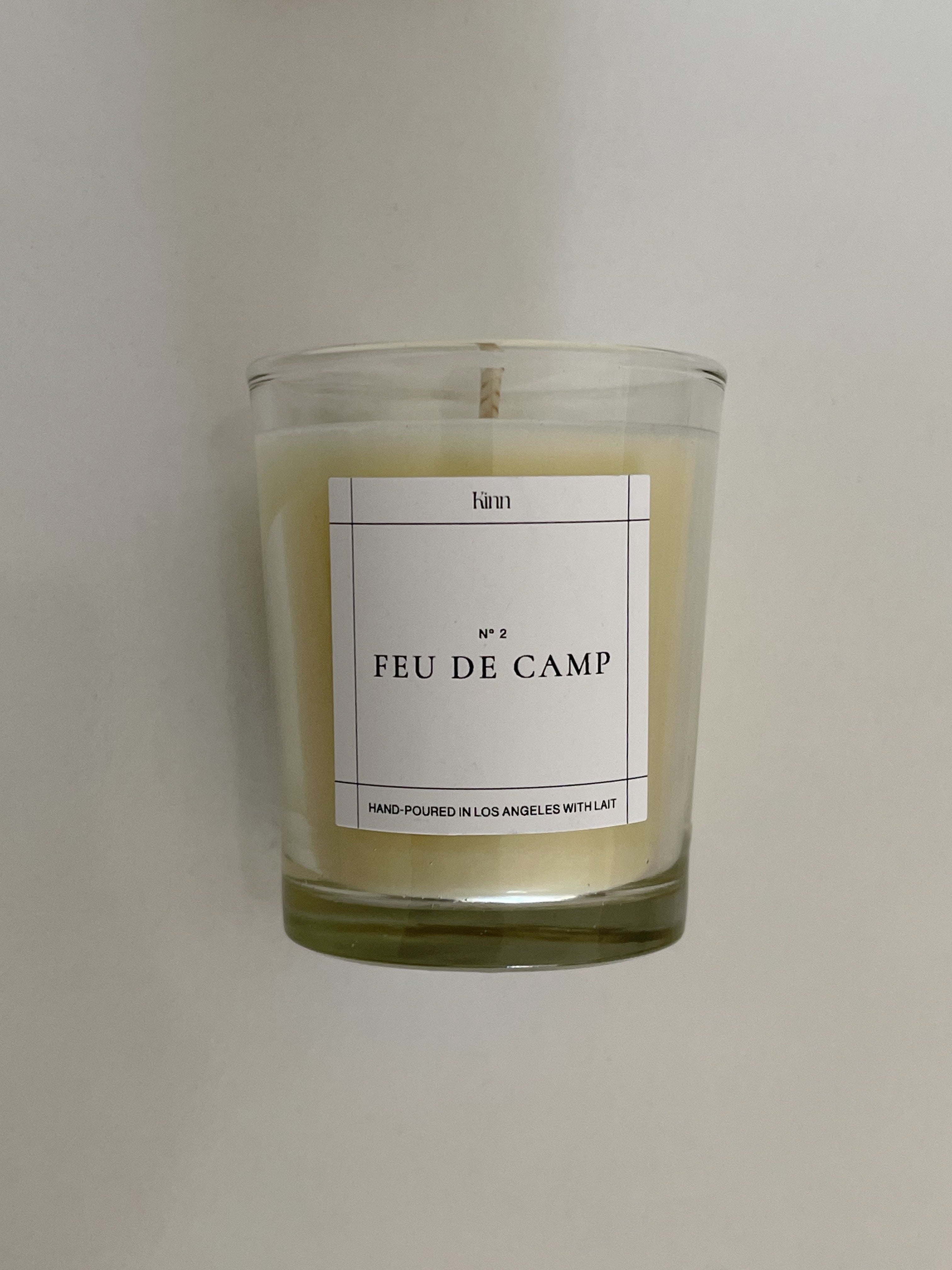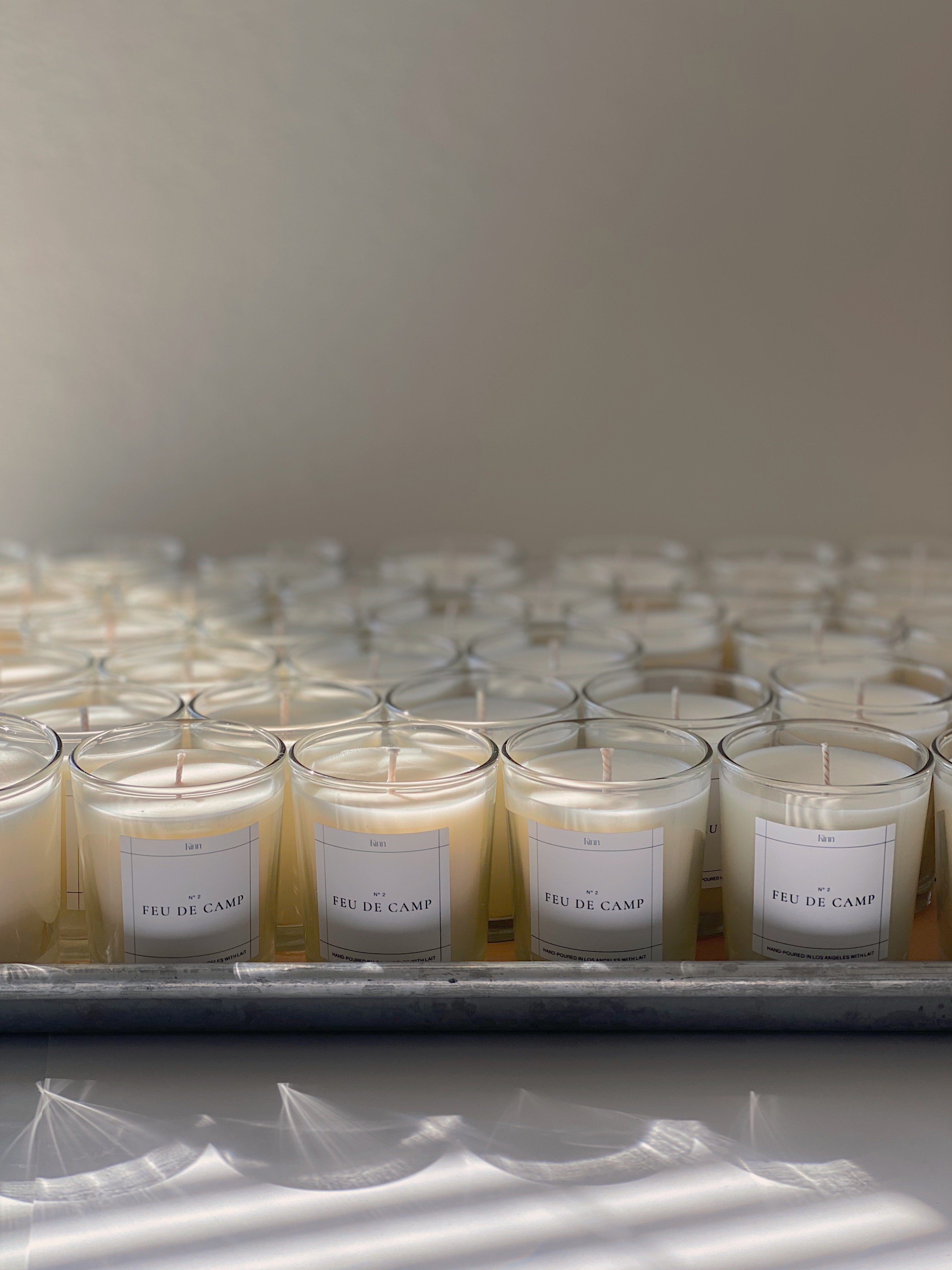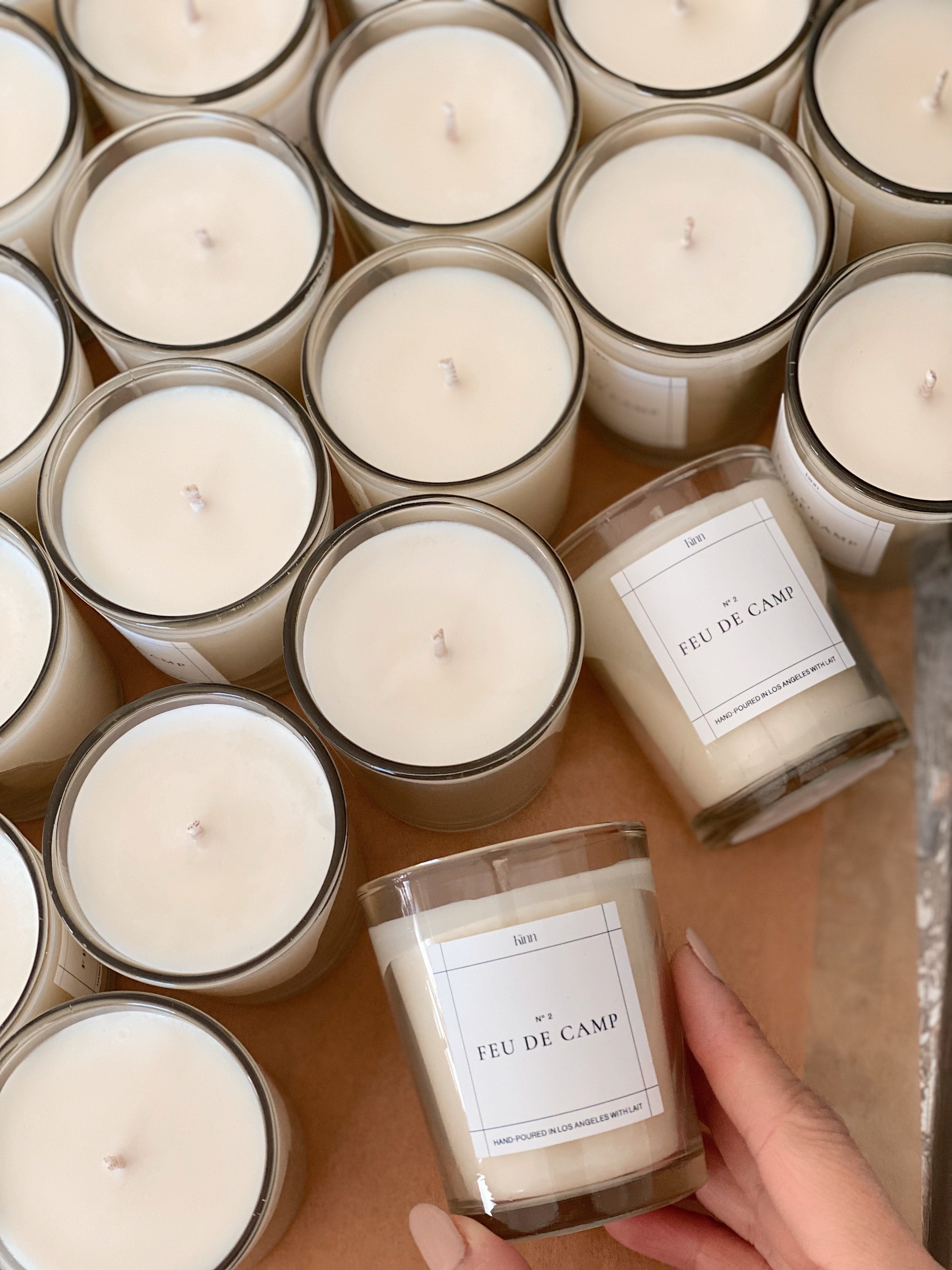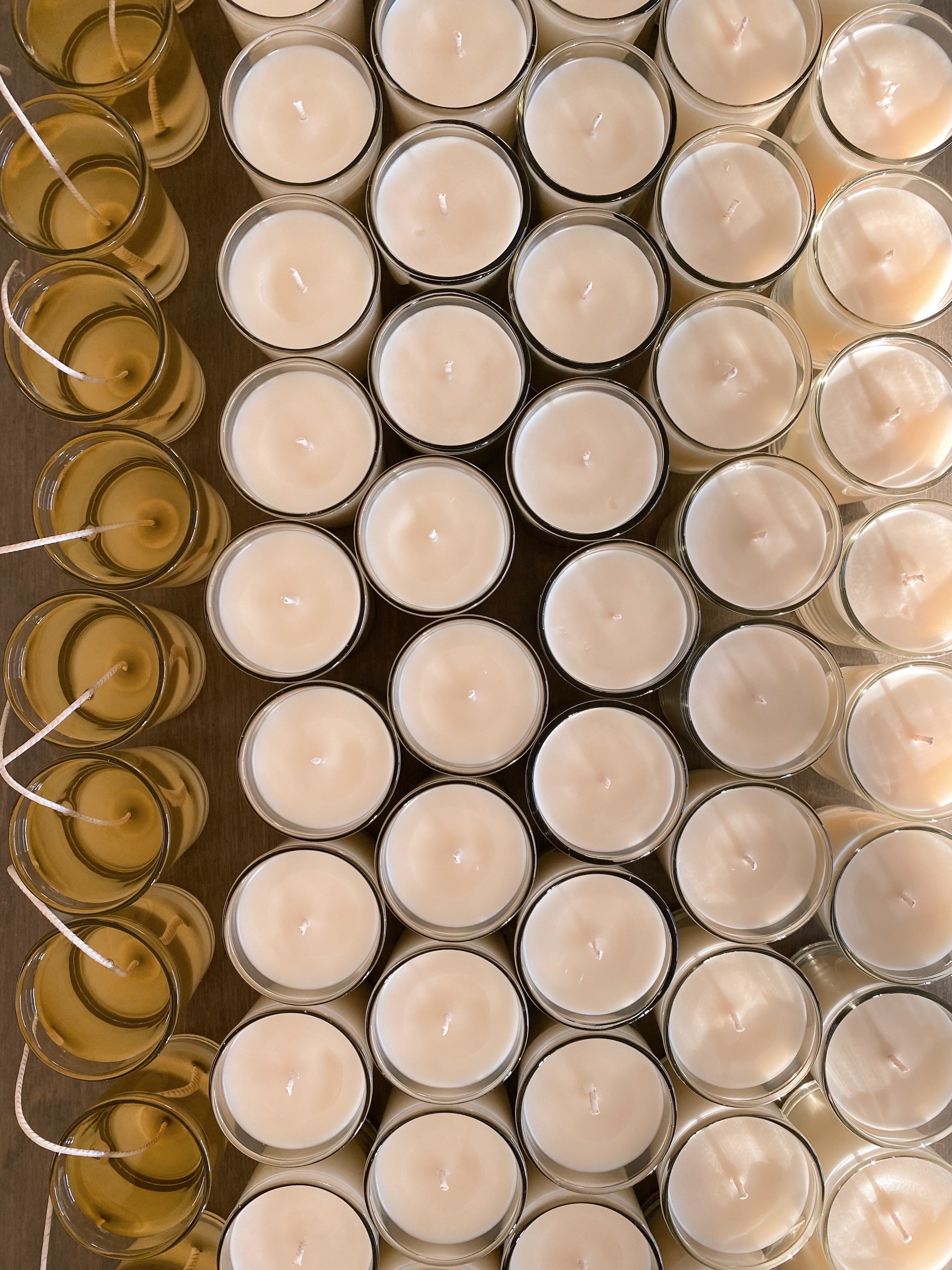 PRODUCT DESCRIPTION
PRODUCT DESCRIPTION
Kinn Candle 2.0. A smoky scent inspired by winter gatherings with loved ones, huddled around a crackling fire, reminding us of coziness and time spent with family. Hints of orris and violet add a California flare—Something for all year round.
Top Notes: Orris, Violet
Heart Notes: Smoke, Sandalwood, Cedarwood
Base Notes: Leather Accord, Amber, Clove
DETAILS
DETAILS
Handmade, petroleum free, natural soy wax candle, made from American-grown soy beans.
Poured in small batches in Los Angeles, CA.
Made with ethically sourced, phthalate-free fragrance and natural essential oils.
Core cotton, lead-free wick for a clean burn.
Non-toxic, cruelty-free.
SPECS
SPECS
Height: 2.7 inches
Diameter: 2 inches
Details
Find Your Ring Size
Not sure of your ring size? Use one of our guides below to help find the perfect fit.
Please print this PDF at 100% for the most accurate sizing
OPTION I: PRINT RING SIZER
Cut a small slit on the dotted line and slip the narrow end through.
Wrap the Ring Sizer around your desired finger with the number side visible to you.
Take note of the number that appears next to Read Size Here."
If your size falls between two sizes, order the bigger size
OPTION II: MEASURE YOUR RING
Select a ring from home that fits your finger already
Place the ring over the circles below. Match the inside edge of the ring to the circle closest in size.
If your ring falls between two sizes, order the bigger size
KINNSTUDIO.COM